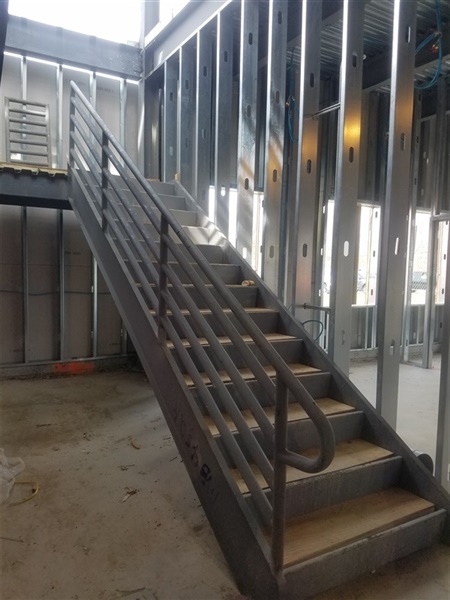 Steel Stairs Gallery
ES Ironworks provides their expert installation of steel stairs to clients across New York, including Nassau and Suffolk County. Steel stairs are an important aspect of many commercial buildings. They provide a quick and easy way for workers to get up and down the floors in a safe and efficient manner. Steel stairs can be installed both inside and outside the building. We can custom design these stairs to meet the look and feel of your existing building. If you have steel stairs already, but they are old and perhaps outdated, let the professionals upgrade them. We can stop by and take a look to ensure they are in working order. You and your workers' safety are paramount.
Fabrication & Installations of Commercial & Residential Steel Stairs
ES Ironworks has years of experience installing steel stairs into buildings, homes, complexes, you name it! Our services are provided to customers across the New York tri-state area. This includes customers in Brooklyn, Queens, the Bronx, and Staten Island, as well as Nassau and Suffolk County. If you are interested in having a steel stair installed and would like more information, please contact us today.