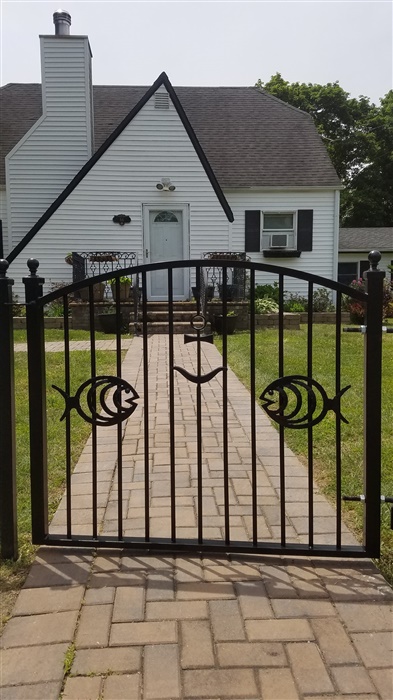 Custom Gates for Driveways Using Wrought Iron
ES Ironworks provides those across Long Island and the New York City area with an array of wrought iron installations, including custom gates for driveways. From the Bronx, to Brooklyn to Queens, to even in Suffolk and Nassau County on Long Island, we are the wrought-iron installer for you! Transform you home or business by adding a custom gate at the entrance. We do top-quality work at a price that will fit your budget.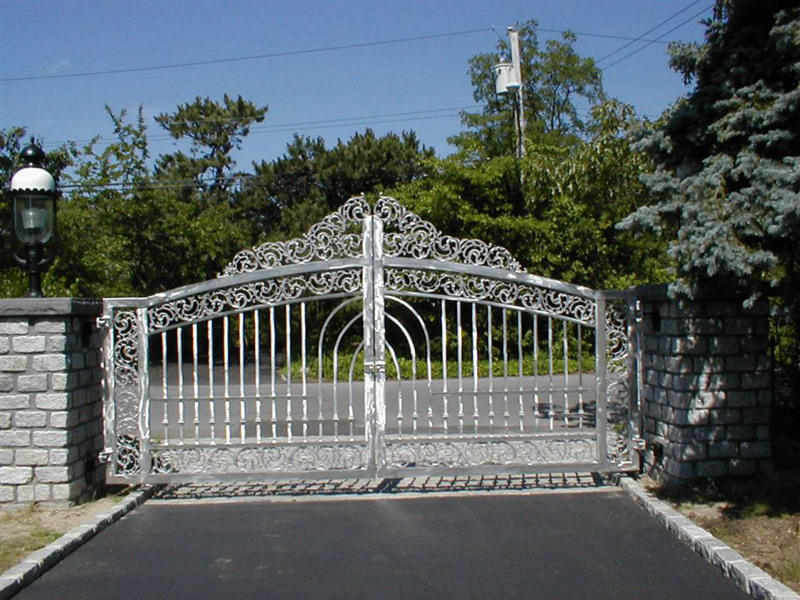 The Benefits of Wrought Iron Gates
Like with any welding material, there are nice benefits when choosing wrought iron to create custom gates for driveways. Here are some of the more notable benefits when you opt for this material.
Long-Lasting
wrought iron is an extremely durable material that lasts for years. It is a better alternative to wood, since it does not dry out, rot, warp, or deteriorate quickly.
It's Strong
wrought iron fencing is simply much stronger than other common materials used for gates. Since it is so hard to break, it offers better security and strength. It's strength also comes with durability. You can utilize the properties of a wrought iron gates better and make your pool area more elegant.
Elegant, Classic Style
A wrought iron gate is arguably the most elegant material on the market. And you can easily customize it to best suit your preferences. And it is not just for traditionalists. Wrought iron gates are available in modern streamlined silhouettes. So you can get the look you want.
Simply using wrought iron as the material for your gate presents many great advantages. From its durability to easy maintenance, it ensures that the new gate will be around for generations to come. So if you want a nice-looking gate for your driveway, turn to wrought iron. Our contractors can fabricate something magnificent and original for you!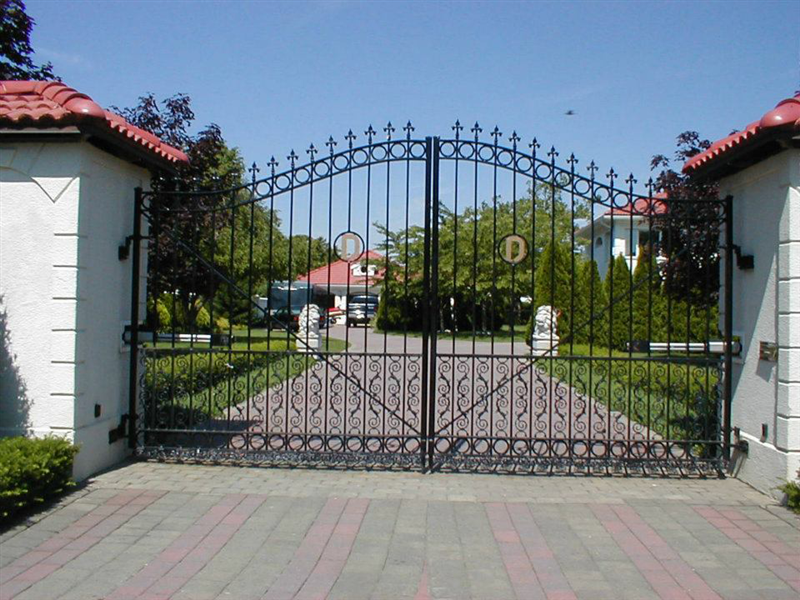 About Our Services
We provide fully equipped mobile welding trucks for each job we perform. Each truck is staffed with AWS certified welders. Our welding services are available for both residential and commercial wrought iron work on Long Island, New York. We have years of experience working on wrought iron projects, including creating custom gates for driveways. Our staff brings years of experience to every job! We will help design and budget the custom gate project with you. So you do not have to stress over the details. That's our job too!