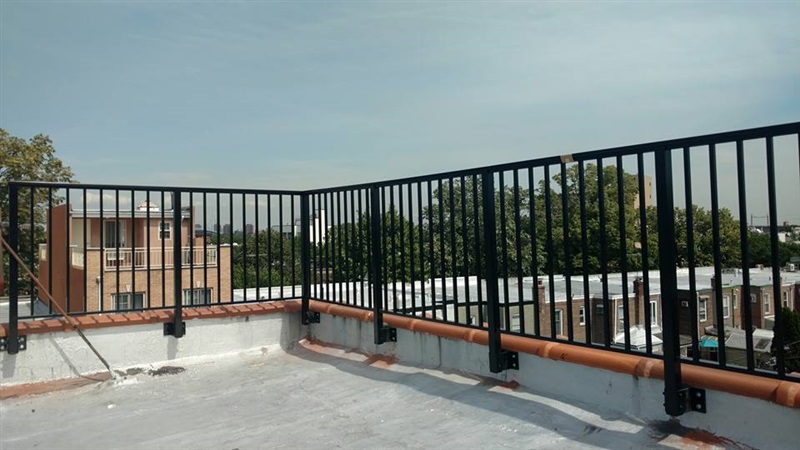 Experienced Installers of Wrought Iron
We offer our services for clients across the greater New York area. From the Bronx to Brooklyn to Queens, to even on Suffolk and Nassau County on Long Island, we are the wrought-iron installer for you! We have experience with a plethora of projects, including the installation of wrought iron fencing, wrought iron railings for steps, and wrought iron gates for driveways. We are specialists in ornamental ironworks and can elegantly design a new wrought iron fence for your home or office building. For more information about our range of installation services, please contact us today for a free estimate.
Fully Equipped Staff
To best ensure that our projects are completed efficiently and completely, we provide fully equipped mobile welding trucks. These trucks are staffed with AWS certified welders. Our services are available for both residential and commercial wrought iron work. We have years of experience working on wrought iron projects. We bring our expertise to every job we do including custom iron gates and custom iron railings! What that means is that we will help design and budget the project with you. So you do not have to stress over the details. That is why we are there!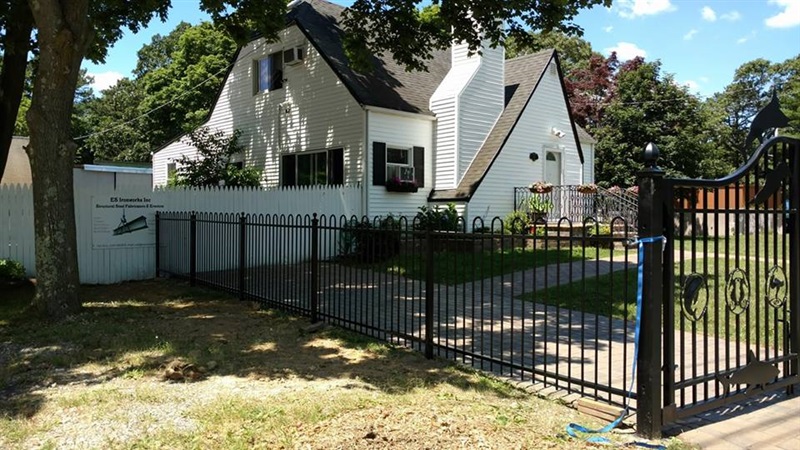 Advantages of Using Wrought Iron For Your Fence
Also, simply the use of wrought iron for the new fence presents you with many nice advantages, which makes it an ideal choice for your new fence. It is long-lasting, durable, and looks great! It makes the perfect addition to any backyard. And is a very common type of fencing for pools. It offers an old-school aesthetic and can be easily customized. Due to this simple customization, you get a unique looking fence. Our contractors have years of experience working with this material and our results speak for themselves.
Long Island Wrought Iron Fence Contractors
At ES Ironworks, we offer the best and most affordable installations of a wrought iron fence on Long Island and throughout New York. We have been detailing, fabricating and erecting wrought iron in the Long Island and New York tri-state area since 1978. This means that ES Iron Works has served the industry for over 30 years! Our contractors, whose experiences range across the industry, are able to provide efficient & affordable approaches to ironwork.